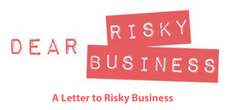 How to Use This Tool
Sometimes a good way to "break up" with risky business is to write a letter. Use the space below to write your letter. If you need help getting started, write about the following things in your letter: Why you started engaging in the risky behavior; Why you hate it, and the troubles it has caused you; How you're going to "leave" (stop or take control of the behavior); and The ways you're going to feel so much better when you've moved on to a healthier lifestyle.
About the Creator
Mental Health America (MHA) – founded in 1909 – is the nation's leading community-based nonprofit dedicated to addressing the needs of those living with mental illness and to promoting the overall mental health of all Americans. Our work is driven by our commitment to promote mental health as a critical part of overall wellness, including prevention services for all; early identification and intervention for those at risk; integrated care, services, and supports for those who need it; with recovery as the goal.
Pricing Information
N/A
Privacy Information
N/A
Other Disclaimers
This is not a substitute for treatment.
Contact for Questions or Concerns: [email protected]